IDCBIS investigates potential treatment for the recovery of patients with corneal disorders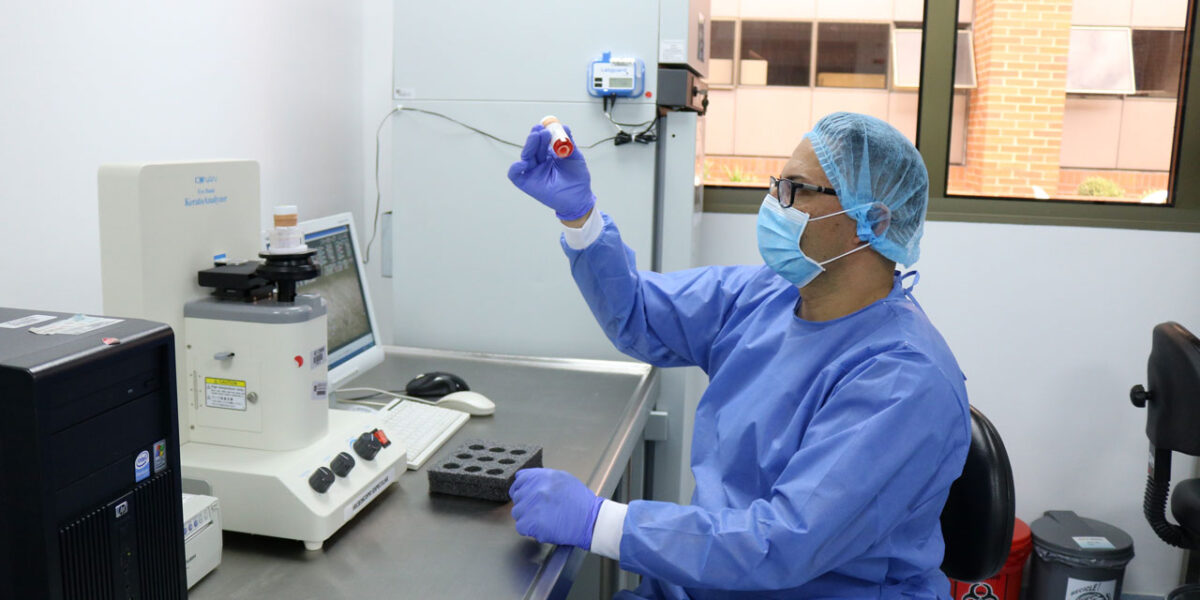 The District Tissue Bank IDCBIS (District Institute of Science, Biotechnology and Innovation in Health) in collaboration with the Advanced Therapies Unit is leading a research project that could help people who have suffered severe alterations in their corneas to recover, especially if they have suffered burns or severe allergies, such as Steven-Johnson syndrome.
The research line is in its first phase and its main objective is to advance in the culture of limbal cells, a type of cell capable of self-renewing and regenerating the corneal epithelium.
Mauricio Latorre, medical director of ocular tissue at the IDCBIS District Tissue Bank, states that any person who has deficiencies at the corneal limbus level could benefit from this treatment and, if proven effective, the patient would not have to rely on amniotic membrane grafts or chemical medications to counteract his condition and could instead have access to direct cell recovery that would prevent further deterioration.
You may be interested in: Medicinal mesenchymal cells that could help in the treatment of diseases such as arthritis
Currently, an alternative for people with adverse conditions in the corneas is transplantation, a solution that despite the cultural change that has been seen in Colombia in recent years in terms of tissue donation, is still limited in part by the proliferation of myths, this accentuated with the pandemic that forced medical personnel to increase the selection criteria for potential donors and extreme epidemiological measures and tests to ensure the biosafety of each of the potential tissues for transplantation.
Dr. Latorre explained that although the research is at an early stage, the results obtained so far are promising.